The EU-FINGERS Advisory Board has been set up in early 2021, and is composed of 15 people from various European countries. It includes people who either
have an interest in the topic of dementia prevention or are involved in similar research projects,
are experiencing cognitive problems (e.g. Subjective Cognitive Decline or Mild Cognitive Impairment),
have a diagnosis of early-stage dementia,
are a carer of a person with dementia.
Members of the Advisory Board do not need to have any previous scientific, technical, or specialised knowledge. The working language of the Advisory Board is English. Within the Advisory Board activities, members can be supported by a family member, a friend, or members of the EU-Fingers local team whenever needed.
Alzheimer Europe, in close coordination with the other partners in the project, is responsible for the coordination of the EU-FINGERS Advisory Board and the contribution of its members.
You can find more about information about their work here.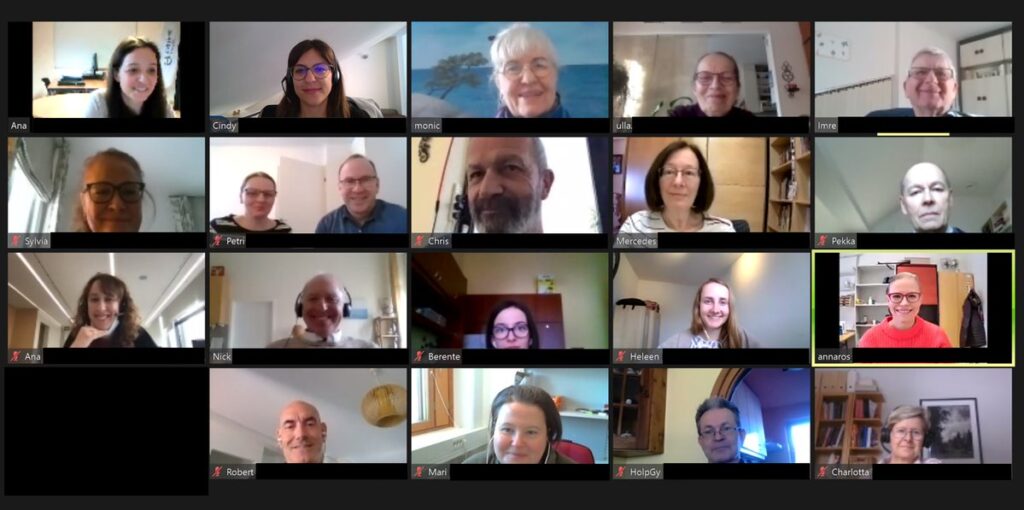 The project is supported through the following funding organisations under the aegis of JPND – www.jpnd.eu: Finland, Academy of Finland; Germany, Federal Ministry of Education and Research; Hungary, National Research, Development and Innovation Office; Luxemburg, National Research Fund; The Netherlands, Netherlands Organisation for Health Research and Development; Spain, National Institute of Health Carlos III; Sweden, Swedish Research Council.